A once-in-a-lifetime journey with Antarctica's 21st century explorers Award-winning documentary filmmaker Anne Aghion takes you on an adventure in one of earth's most remote locations – Antarctica. Aghion joins geologists Allan Ashworth and Adam R. Lewis as they explore Antarctica's Dry Valleys in search of remnants of ancient life.
Unique in the genre of exploration and adventure films, Ice People takes you on one of the earth's most seductive journeys – Antarctica. Emmy-winning documentary filmmaker Anne Aghion spent four months "on the ice" with modern-day polar explorers, to find out what drives dedicated researchers to leave the world behind in pursuit of science, and to capture the true experience of living and working in this extreme environment. And, as it turns out, the film also witnesses one of the most significant discoveries about climate change in recent Antarctic science. Intense public focus on climate change has turned the shores of Antarctica into a new tourist mecca, making the earth's coldest continent the hot place to be. But, inland from the penguins and ice floes is a magical Antarctica of volcanoes, boulder-strewn valleys and ominous glaciers. Only a small number of scientific research teams get there, braving severe conditions to learn about our planet's history, and make predictions about our future. Ice People heads out into the "deep field" with noted geologists Allan Ashworth and Adam Lewis, and two undergrad scientists-in-the-making, where they scour across hundreds of miles to find tiny, critical signs of ancient life. Their findings would give the first evidence of a green Antarctica over 14 million years ago, that disappeared with a sudden shift in the temperature of the continent. The most authentic film about life on the ice since the trailblazing expeditions to Antarctica chronicled nearly a century ago, Ice People conveys the vast beauty, the claustrophobia, the excitement and the stillness of an experience set to nature's rhythm.
Allan Ashworth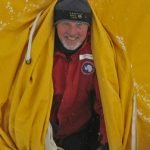 Professor Ashworth's significant contributions to the natural sciences have led to an Antarctic glacier and four species of beetles being named after him. He teaches undergraduate and graduate courses in the history of life on Earth, sedimentology and paleontology (the study of prehistoric life forms) at North Dakota State University in Fargo. His long-term paleoecological research has focused on the response of organisms to climate change. His fossil-based research in Antarctica focuses on the ecology and biogeography of an extinct Transantarctic mountain ecosystem which existed before 15 million years ago. He also has interests in integrating fossil and modern studies to predict responses of beetles to global warming as part of longer term conservation efforts, and is collaborating on interdisciplinary studies to understand the history of these insects in the Pacific Northwest, North Dakota and southern Chile. He has traveled widely during the course of a long career and has conducted field studies in Asia, Europe, North and South America, and in remote locations from Baffin Island to the Transantarctic Mountains. Ashworth is chair of the United States National Committee for Quaternary Research and Vice-President for the International Quaternary Association; both organizations are interested in the interdisciplinary study of the history of the natural environment during the Quaternary period—roughly covering the past 1.8 million years. A native of southern England, Ashworth graduated from the University of Birmingham before moving to the United States. Learn more about Allan Ashworth
Adam Lewis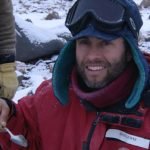 A veteran of seven research seasons in Antarctica—working out to about a year-and-a-half in tents in the deep field—Dr. Adam Lewis is considered one of the world's top experts on the glacial geology of the Transantarctic Mountains. His research centers on understanding the role that Antarctica has played in earth's climate evolution, he has helped to show that the massive East Antarctic Ice Sheet shifted from a dynamic temperate-style configuration to its current sluggish, cold-based configuration about 14 million years ago – and that little has happened since. Originally from Blackfoot, Idaho, he became interested in geology at an early age accompanying his father—a hydrologist for the U.S. Geological Survery–on field trips. After obtaining his B.S. from Idaho State University, he worked for several years in the private sector as an environmental geologist. In a student career marked by numerous honors and awards, he earned an MS in Quaternary Science from the University of Maine in 2000, and his Ph.D. in Earth Sciences from Boston University in 2005. Both his Masters and Doctoral theses focused on his Antarctic research. During his field work, Lewis became interested in interdisciplinary examination of the region when he and a fellow student discovered extremely ancient lake sediments, including evidence of plants and insects, while trying to track the glacial history of the continent's Olympus Range. This eventually led to the current collaboration with Professor Allan Ashworth, also in association with Professor David Marchant of Boston University. Before joining the faculty in Fargo in the Spring of 2007, Lewis comes to NDSU from Ohio State University in Columbus where he did post-doctoral research as the Byrd Fellow at the Byrd Polar Research Center. Learn more about Adam Lewis
Anne Aghion - Director & Producer
"My work in film involves a deep quest to understand our place in the world, and the relations of people to each other in our efforts to coexist. Whether set in a landscape of post-war, healing or isolation, my films capture the raw emotions of those individuals and communities directly impacted. I achieve this by testing what I believe to be the limits of the emotionally and psychologically bearable, mixed in with a no-nonsense anchor into reality. This combination creates a unique voice which translates into all the films I have made—from post-genocide Rwanda to extreme Antarctica to post-Sandinista Nicaragua—and gives each viewer the power to evoke this quest on their own terms."—Anne Aghion
  Multiple award-winning filmmaker Anne Aghion has been praised by critics both as a director of unique and poetic vision, and a documentarian who conveys a strong sense of the people and places she covers. Her work has earned her, among other honors, a Guggenheim Fellowship, an Emmy, the Human Rights Watch International Film Festival's Nestor Almendros Award for Courage in Filmmaking, an Arts & Literary Arts Residency at the Rockefeller Foundation's Bellagio Center, a MacDowell Colony Elodie Osborn Fellowship, and a UNESCO Fellini Prize. Her most recent documentary, 
My Neighbor My Killer
, capped nearly ten years of filming the Gacaca (pr. ga-TCHA-tcha) justice process in post- genocide Rwanda. There, Aghion charted the emotional impact of a system of local open-air courts that adjudicated genocide crimes, and returned killers to their homes in exchange for confessions. My Neighbor My Killer is one of the rare documentaries to be accepted in Official Selection at the 2009 Cannes Film Festival. Since then, it has been invited to screen across the globe. My Neighbor My Killer is the feature-length companion to a trilogy of hour-long films. 
Gacaca, Living Together Again in Rwanda?
 (2003), and Emmy-winner 
In Rwanda we say… The family that does not speak dies
 (2005), have aired on television internationally. The final chapter, The 
Notebooks of Memory
, was completed in 2009. Beyond their success as documentaries, the 
Gacaca Films
 are recognized as a vital tool for understanding Rwanda's bold experiment in social reconstruction. They have also had impact on the ground in Rwanda, where they have been used by NGOs for community-based training, and most remarkably, were screened for tens of thousands of confessed genocide killers before their release from prison. Philip Gourevitch, author of "We Wish to Inform You that Tomorrow We Will Be Killed With Our Families, Stories from Rwanda," has said of Aghion's work that it "captures quite precisely much of what is most compelling and unsettling about Rwanda's quest for justice after genocide." Moving in an altogether different direction, in 2008, Aghion released Ice People, a documentary feature that explores the physical, emotional and spiritual adventure of living and conducting science in Antarctica. Filmed "on the ice" over the course of four months, it was described by Variety as "staggeringly beautiful," and received critical praise from publications as diverse as the The New York Times, USA Today, ArtForum and EARTH Magazine. Currently in early stages of development are film projects that will take Aghion to the Indian subcontinent, and a multi-media art installation that will draw on her experiences in Antarctica and New Zealand. Aghion splits her time between New York and Paris. She holds a degree in Arab Language and Literature from Barnard College at Columbia University in New York. Before making films, she spent close to a decade at The New York Times, and then at the International Herald Tribune in Paris. Aghion is co-founder and Honorary President of IRIBA CENTER FOR MULTIMEDIA HERITAGE in Kigali, a place where all Rwandans will have access to the country's audiovisual history. Learn more at
AnneAghionFilms.com
Nadia Ben Rachid - Editor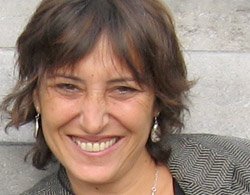 My Neighbor My Killer
is editor Nadia Ben Rachid's fifth collaboration with filmmaker Anne Aghion, following their work on Emmy-winner
In Rwanda we say… The family that does not speak dies
, the UNESCO Fellini Prize-winner,
Gacaca, Living Together Again in Rwanda?
and
The Notebooks of Memory
, the final chapter in the
Gacaca Trilogy
, as well as on the highly acclaimed Ice People, a feature-length documentary that explores the physical, emotional, and spiritual adventure of living and conducting science in Antarctica. With the rare talent to work equally well with documentaries and features, Paris-based Ben Rachid has amassed dozens of film, television and commercial credits since 1997, including most recently Merzak Allouache's
Normal !
, which won Best Arab Feature Film at the Doha-Tribeca Film Festival, Tarek Ben Ammar produced
Dégage, a Chronicle of the First Arab Revolution
, and Frédéric Chaudier's
Les yeux ouverts
. She has edited all the films by the world-renowned director
Abderrahmane Sissako
, including the 2006 feature,
Bamako
, which played at major showcases around the world, including the Cannes and New York film festivals. Following its stellar box office performance in France, the film was distributed to critical acclaim worldwide, including in the U.S. via New Yorker Films. In 1999, her work on Sissako's
Life on Earth
earned Ben Rachid the Editor's Award at FESPACO (Ouagadougou Pan-African Festival for Film and Television). The film premiered at Cannes and went on to collect numerous awards at festivals around the world, including the Golden Spire at the San Francisco International Film Festival. Ben Rachid also worked with noted French director Yamina Benguigui, including on television series, Aïcha, her 2002 feature Inch'Allah Dimanche; the documentary
The Perfumed Garden
, which won Best Documentary for that year at the African and Caribbean Film Festival (Vues d'Afrique) in Montreal; and a segment of the acclaimed 1998 documentary Mémoires d'immigrés. Among numerous other projects, she edited Michka Saäl's 2005 Beckett's Prisoners for the National Film Board of Canada; the 1999 documentary Woubi Chéri for award-winning documentarians Philip Brooks and Laurent Bocahut, which garnered Best Documentary awards at the New Festival in New York, the Turin Festival in Italy, and the Transgender Festival in London; and Rachid Bouchareb's first feature, My Family Honor. Ben Rachid's commercial work includes the trailer for The Michael Jackson Tour, for legendary producer Tarek Ben Ammar. Among her credits as assistant editor are Roman Polanski's Bitter Moon, Frantic, and Pirates; Claude Berri's Germinal and Uranus; Roland Joffe's City of Joy; Jacques Perrin's The Children of Lumière; and Agneska Holland's The Conspiracy.
Sylvestre Guidi - Director of Photography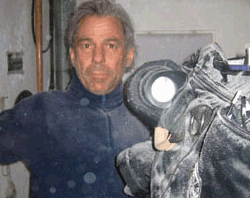 A top Franco-Canadian cinematographer, Sylvestre Guidi has amassed more than 25 years of documentary production experience, filming from the top of the world—on the 2005 award-sweeping series Arctic Mission, by biologist-filmmaker Jean Lemire—to the bottom on Ice People. Based in Montreal, he has collaborated repeatedly with noted directors including Michka Saäl and Patricio Henriquez, and works regularly on films for the National Film Board of Canada, which air on ARTE, BBC, Discovery and other top television networks across the globe. Guidi spent more than ten years living in Mexico City as a cameraman and editor for the Canadian Broadcasting Corporation, and later for Al Jazeera, covering South America and the Caribbean. Guidi has earned four nominations and a 1993 win for the Gémeaux—the Canadian Academy awards for French-language television. A graduate in film from Concordia University in Montreal, Guidi also studied television production at the Université de Québec à Montréal. He is fluent in French, English, Spanish and Portuguese.
Richard Fleming - Sound Recordist
Richard Fleming, sound recordist for Ice People and My Neighbor My Killer, has worked with director Anne Aghion since the Emmy-winning documentary In Rwanda we say… The family that does not speak dies, and on The Notebooks of Memory, the final chapter of the
Gacaca Trilogy
, as well as on Aghion's groundbreaking documentary, Ice People. Since 1990 Fleming's film work has brought him to the farthest reaches of the globe. He has camped the frozen deserts of Antarctica, accompanied Kofi Annan around the world, flown missions over Kandahar with the U.S. Army Reserve, followed Imelda Marcos on the presidential campaign trail in the Philippines, and sweltered on the decks of a nuclear aircraft carrier plying the waters of the Persian Gulf. Among his numerous documentary credits are the upcoming
Half the Sky
, for PBS, based on Nicholas Kristof's and Sheryl WuDunn's award-winning book,
Marina Abramovic: The Artist is Present
, by Matthew Akers and Jeff Dupre, Granito,
How to Nail a Dictator
by noted director Pamela Yates,
From Kansas to Kandahar
, by director Cal Skaggs for the PBS series America at a Crossroads, Show of Force's Carrier, and
Kofi Annan: Center of the Storm
, by David Grubin, both for PBS;
Sumo East and West
, by Ferne Pearlstein, and Iron Butterfly, The Story of Imelda Marcos, by Ramona Diaz, both for ITVS. Other credits include Les Illuminations de Madame Narval, by Charles Najman, for the Franco-German television channel ARTE, and work as both a writer and recordist on Alex Wolfe's "Santo Domingo Blues." His dramatic credits include the multiple award-winning theatrical feature "La Ciudad," by David Riker. Fleming is also an accomplished writer, photographer, and amateur musicologist. His blog,
A Brooklynite on the Ice
, features the filmmakers' adventures during the four-month shoot in Antarctica. His book,
Walking to Guantanamo
, and the companion volume of Photographs, "The Road to Guantanamo," chronicling Fleming's year-long walk across the island of Cuba, have garnered glowing critical praise.
Benoit Gryspeerdt - Producer
Benoit Gryspeerdt joined Anne Aghion as a producing partner on Ice People, following his work as production manager on her previous award-winning films, In Rwanda we say…The family that does not speak dies, and Gacaca, Living Together Again in Rwanda? Previously, Gryspeerdt was Director of Finance and Administration at Ardèche Images which, among other activities, runs the Etats Généraux du Film Documentaire, one of the leading documentary festivals in France. He spent 2001-2005 at Dominant 7, a Paris-based production company responsible for a long slate of internationally distributed, award-winning films. Joining the company as production manager and moving up to line producer, he worked on over a dozen projects in collaboration with major production companies, broadcasters and funders, including ARTE, Canal + and Studio Canal, BBC, the Soros and Sundance documentary funds, and more. In this capacity, he was involved as production manager on Aghion's earlier films, which were co-produced by Dominant 7. Prior to Dominant 7, Gryspeerdt was Financial Controller for MK2, one of Europe's leading film companies. He began his career at the television and film-acquisition arm of TF1, where he helped develop rights management software.
Laurent Petitgand - Composer
Laurent Petitgand composed the original score for Ice People. A prolific composer, recording artist, arranger, performer and actor, Laurent Petitgand's work has been featured in a long list of films by internationally recognized directors. A seven-time collaborator with Wim Wenders—both on his own and with his band Dick Tracy—Petitgand composed for the films Tokyo-Ga (1985), Wings of Desire (1986), Arisha, The Bear and The Stone Ring (1992), Faraway, So Close! (1993), Beyond the Clouds co-directed with Michelangelo Antonioni (1995), and Lumière and Company (1996). Wenders and Petitgand also worked together on a musical stage version of Lumière and Company. In addition to Ice People, recent film projects include The Inner Life of Martin Frost by Paul Auster, Les Gueules Noires by Rodolphe Bertrand et Marianne Tardieu, La Sieste by Laurent Halgand, Ferrari 49 by Michael Klier, Le Dernier Silence by Damien Boyer, Cowboy Angels–a second collaboration with Kim Massee, and Sunday in Winter by Hella Wenders. Petitgand has worked with filmmakers including Pascal Rémy, Philomène Esposito, Christophe Le Masne, Solveig Dommartin, Philippe Niang, Sébastien Régnier, Dan Mestanza, Jan Schütte, Carole Tresca. Among many other musical accomplishments, Petitgand has composed for theatre and dance, particularly for choreographer Angelin Preljocaj's ballet company, where he met his wife, the dancer and actress Katia Medici. A self-taught musician who plays guitar, piano and saxophone, Petitgand was raised in a family of nine children. He performed in his church choir from the ages of 7 to 14 before launching his professional career, first as a solo artist and then with several bands. Petitgand has also acted in some dozen productions, including many of the films that he scored. His first role was that of the Alekan Circus conductor in Wings of Desire, and he appeared subsequently in the movies of Solveig Dommartin, Kim Massee, Pascal Rémy, and Christophe Le Masne, among others.
Directed by Anne Aghion Produced by Benoît Gryspeerdt & Anne Aghion Edited by Nadia Ben Rachid Cinematography by Sylvestre Guidi Sound Recording by Richard Fleming Original score by Laurent Petitgand Sound Design by Roland Duboué & Béatrice Wick Sound Mix by Nathalie Vidal
A co-production of Dry Valleys Productions, ARTE France, and ITVS International, in association with Sundance Channel.
Produced with a grant from the National Science Foundation's Antarctic Artists and Writers Program, with major support from the European Commission Directorate General for Research. Additional support from the Centre National de la Cinématographie, the Conseil Régional de la Région Rhône-Alpes, the Conseil Général de l'Ardèche, the SACEM, RTBF (Belgian Television) & SBS (Australia). Developed under the auspices of Eurodoc, with funding from the Media Program's New Talent fund of the European Commission.
In English. High Definition, 5.0 Sound Mix. 77 minutes.
"Everything that you don't expect it to be, and that's the work of a great film… It pulls you in–you feel like you're inside what's happening… Netflix, why isn't this on my queue list?!"
—Larry Flick, OutQ In The Morning
"Want to know what it's really like to live and work in Antarctica? You'll probably have to get a job and go there yourself but the next closest thing to actually experiencing the harshest of continents for yourself is to watch Anne Aghion's Ice People."
—Will Brubaker, Vagabumming.com
Critics Pick! "Immersive, mesmerizing"
—New York Magazine
"Instantly compelling… Ice People sticks in the mind." —Nathan Lee, The New York Times
"It's an earthbound, stubbornly unromantic depiction of Antarctica's modern-day explorers…"
—Darrell Hartman, ArtForum
"Majestically shot…the film is a uniquely meditative, psychological portrait of individuals who approach scientific exploration with the passion and fervor of artists."
—Andrew Grant, 
TimeOut New York
"A compelling portrait of the most inhospitable terrain on Earth…"
—Neil Pedley, 
The Independent Film Channel
"Moody, atmospheric and often refreshingly down-to-earth, it's not quite like any previous film about Antarctica. The director, Anne Aghion, likes to fill the screen with the kinds of lonely landscapes that David Lean once used to suggest another kind of desert."
—John Hartl, 
The Seattle Times
"A tranquil meditation."
—Omar P.L. Moore, 
The Popcorn Reel
"A work of art. Director Anne Aghion tells us something important about the processes of artistic and scientific creation."
—Haim Watzman, 
SouthJerusalem.com
"Is anything weirder, more interesting, and fraught with potential than places where humans never go?"
—Lindy West, 
The Stranger: SLOG: News and Arts
"Ice People takes you to scientists' extreme lab… the film portrays the cold, grueling, sometimes backbreaking work of four American geologists in search of 14-million-year-old fossils."
—Doyle Rice, 
USA TODAY
"The movie… gives viewers a glimpse of a side of science that is rarely seen."
—Edyta Zielinska, 
Scientist.com
"A compelling human story that serves as a counterpoint to the iconic Antarctic images of penguins and ice… ICE PEOPLE weaves a meditative spell that lingers long after the movie ends."
—Carolyn Gramling, 
EARTH Magazine
"An intriguing slice-of-life that observes the area's staggeringly beautiful and imposing landscapes and the unique challenges experienced by those who work there. Pic should score broadcast sales in numerous territories." —Dennis Harvey, Variety
"Anne Aghion's Ice People, a film about explorers in Antarctica that might be the most immersive documentary I've ever seen." —Bilge Ebiri, Vulture "Documentary filmmaker Anne Aghion follows research geologists… as they pick their way across Antarctica's interior dry valleys, eventually discovering–in front of Aghion's camera!–plant and animal fossils that prove the ice shelf at the bottom of the world was once green…. Highly recommended!" —Jennifer Merin, About.com Guide to Documentaries "A remarkable visual testament of life seen against the extraordinary backdrop of the beautiiful but bleak environment of Antarctica… Highly recommended." —Video Librarian "An intriguing, focused and often captivating documentary filled with stunningly beautiful cinematography of the Antarctic landscape." —The NYC Movie Guru "A return to… the exploits of the brave men and women who threw themselves into such hostile landscapes, and the narrative of the expedition itself. Now we consider such people scientists of various stripes, but back during the "Age of Heroic Exploration," they were called adventurers." —Farihah Zaman, Reverse Shot
"I have seen hundreds of science films, and ICE PEOPLE is unique in the way it portrays what it's really like to do field science. Also, this is some of the best cinematography I've ever seen of the Dry Valleys—it's the first time anyone has captured in motion picture the 'Lawrence of Arabia' feel of Antarctica."
—Tom Wagner, 
Program Director for Antarctic Earth Sciences, U.S. National Science Foundation Office of Polar Programs
"The movie is art."
—Guy Guthridge, 
Former head of the National Science Foundation's Antarctic Artists and Writers Program
"I recommend this film to anyone who has ever wondered what it's actually like in the Antarctic."
—Sara Wheeler, 
Author, Terra Incognita: Travels in Antarctica
"Highly Recommended!" —Educational Media Reviews Online
"Aghion covers the scientists' daily life, while also bearing witness to the geologists' findings about climate change, with the discovery of a green Antarctica that disappeared after a sudden shift in the temperature of the continent over 14 million years ago. Top that, Herzog!"
—Seattlest.com
"Scenes of scientific discovery are woven together with majestic shots of Antarctica's landscape."
—Virginia Prescott, 
New Hampshire Public Radio
"Finds the beauty that emerges between… the routine tasks of the polar explorers"
—Andrew Schenker, 
Slant Magazine
"Aghion documentary evokes the majesty of Antarctica."
—Peter Rejcek, 
Antarctic Sun
"Meditative, quiet and visually lovely glimpse at the lives of four geologists… in Antarctica."
—Gapers Block
"Magnificent!" —Satellite Hebdo (Leading French TV Magazine)
"…the gritty, quotidian nature of science." —Brian Miller, Seattle Weekly
educational use
Institutions (Colleges/Universities): $390 Buy Now
Community Groups/ Public Libraries/ High Schools: $150 Buy Now
EDUCATIONAL USE RIGHTS: DVDs are licensed with Public Performance Rights for non-commercial and educational exhibition when no admission fee is charged. DVDs are "Leased for the life of the media." Detailed licensing information (pdf). Available formats: HDcam, DIGIBETA, Dvcam, DVD. In English. High Definition, 5.0 Sound Mix. 77 minutes. DVDs may be purchased online via PayPal. Otherwise please order on official institutional letterhead, by Purchase Order, or pay by check in advance of shipping. For screening rentals and speaking engagements, please contact us.
General Inquiries: If you'd like to get in touch via phone, you can reach us at 917-952-2323. Find
Press Kits and Photos
.